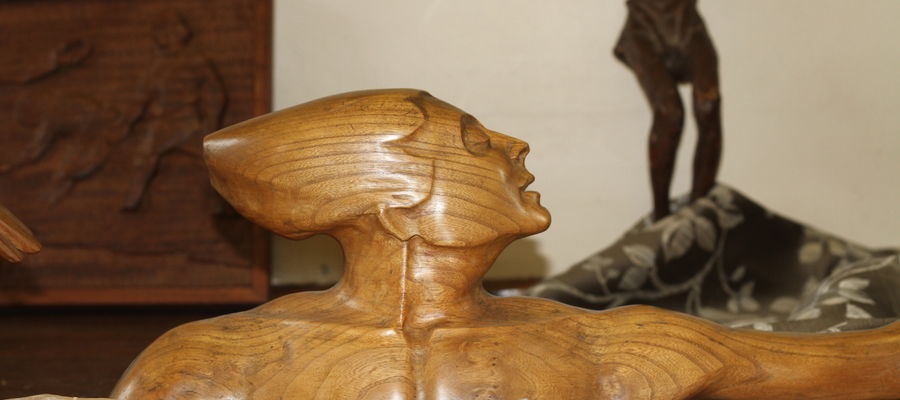 Posted By: Frances O'Loughlin
Posted On: Mar 04, 2019
The Priory Institute hosted a showing of a selection of the smaller-scaled sculptures of Henry Flanagan OP last Saturday March 2nd. The event, organised by Jordan O'Brien OP provided an opportunity to consider the extent of Flanagan's creative output following the centenary of his birth in 1918.
The self-styled teacher in stone was remembered with respect and appreciation at the launch of the Priory Institute's 2019 spring semester. Jordan O'Brien gave a short address about the extent of his work and there was an opportunity to see some of the smaller wood and stone pieces including Aisling, carved from elm, pictured above.
For those interested in discovering more it is worth noting that the chapel in Newbridge College, County Kildare, not only features larger scale sculptures including Calvary Group cast in concrete and The Stations of the Cross carved from bog yew but unusually the complete design and interior of the chapel was overseen by Flanagan.