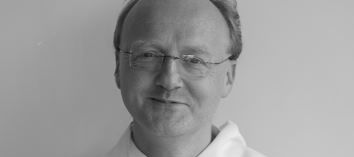 Posted By: Frances O'Loughlin
Posted On: Nov 21, 2018
The Aquinas Lecture 2019 will be given by Michał Paluch OP on Monday 28th January at the Priory Institute.
How to be a Student? How to be a Master?
Questions to Aquinas
Michał Paluch OP was confirmed in April 2017 by the Congregation for Catholic Education as rector of the Angelicum University in Rome.
Born in 1967 at Jarocin, Poland. he studied at the State High School for Music in Poznań (1982-1986) and the Music Academy in Katowice (1986-1987). In 1987, he entered the Novitiate at Poznań. After his first religious profession of vows the following year, he studied Philosophy and Theology at the Dominican College of Philosophy and Theology in Krakow. After his Master degree in Theology, he was ordained to the priesthood in 1995. From 1995 to 1996, he did pastoral work at Prudnik. From 1996 to 2001, he completed his Doctoral studies and defended his thesis in Dogmatic Theology at the University of Fribourg , Switzerland under the supervision of Jean-Pierre Torrell OP.
In 2001, he began been teaching at the College of Philosophy and Theology of his Province in Krakow. From 2002 to 2010, he was the Director of the Thomistic Institute in Warsaw and from 2010-2013 he was the Rector of the College of Philosophy and Theology in Krakow.
Fr Michal has been a member of the Commission on the Intellectual Life of the Order and he was also a visiting scholar at the McGrath Institute for Church Life at Notre Dame University, USA (2013-2014). In 2014 he began teaching at the Pontifical Faculty of Theology in Warsaw.
We are delighted to announce that Michal will deliver the Aquinas Lecture 2019 here in the Priory Institute entitled "How to be a Student? How to be a Master? Questions to Aquinas." This event will take place at 8:00pm on Monday 28th January at:
St Mary's Priory
Tallaght Village
Dublin 24
For more information:
Telephone: +353 1 404 8124
Email: [email protected]
Admission free. Donations welcome