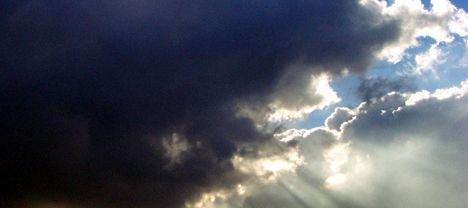 2022 Online Summer School Mysticism in an Age of Calamity: Meister Eckhart, John Tauler and Henry Suso
"It was the best of times, it was the worst of times," wrote Dickens of the period of the French Revolution. "It was the season of light, it was the season of darkness, it was the spring of hope, it was the winter of despair." These words would equally well describe "the calamitous fourteenth century" (Tuchman) in Europe – the period of the Rhineland mystics – and perhaps our times too. If our age is now able to understand what these mystics were saying, the main reason may be that we have now been shaken out of our slumbers by a world going to pieces. The brilliant light that shone through the darkness of the 14th century is able to illuminate our path too.
If Eckhart is sometimes difficult to understand, it is mainly because he is expressing intense experience rather than ready-made opinions. When you read "Now I will say something I have never said before," you know that what you are going to read is white hot, "straight from the heart of God," as he once put it. It is exhilarating to realise that we can understand him across the centuries.
A great part of the difficulty of reading these writers is that they lived so long ago, lived in a different intellectual world from ours, and spoke a different language. Donagh O'Shea OP has picked out passages where these obstacles are less daunting; then the meaning seems to come straight from their hearts, and perhaps straight from the heart of God.
Each session will concentrate on three or four of these passages. The texts, one by one, each matched with a picture, will appear on your screen, so that you can go back to them at any time. There will be a spoken commentary in the background, drawing out the meaning of each passage, relating it to our own spiritual experience today. By absorbing these passages in a contemplative way, we may find in "the Winter of despair" (to use Dickens's words), "the Spring of hope."
The course is very flexible and will be offered twice. No previous study of theology is required
Scroll down to the bottom of this page to register
Donagh O'Shea is an Irish Dominican, currently director of the Dominican Retreat Centre in Tallaght. He has given retreats and taught courses on spirituality in many parts of the world. He has authored several books, including the forthcoming A Hundred Roads to here: Introductions to Meditation. He is also a potter, and for forty years has been using clay-work to open up new paths to meditation: see his Go down the Potter's House: a Journey into Meditation (1988). See also his website www.goodnews.ie
Format
Week 1: Four presentations on Meister Eckhart (Monday to Thursday) and one live discussion on Friday evening 7pm.
Week 2: Two presentations on John Tauler and two presentations on Henry Suso and one live discussion on Friday evening 7pm.
Dates
Begin on 18 July
Monday 18 July – Friday 29 July
Registration must be complete two working days before the course is due to begin i.e. 14 July
Begin on 15 August
Monday 15 August – Friday 26 August
Registration must be complete two working days before the course is due to begin i.e. 14 July
Course Delivery
The course consists of eight recorded presentations by Donagh O'Shea OP. There are four presentations each week and they will become available each day, so on day one there will be access to one recording and on day two access to two recordings and so on. Participants can watch the lectures whenever suits them, and revisit lectures they have already viewed and at 7pm on the Friday of each week there will be a one hour live Zoom discussion with Donagh. The course is very flexible and will be offered twice. No previous study of theology is required
Cost
€120, €100 for current students