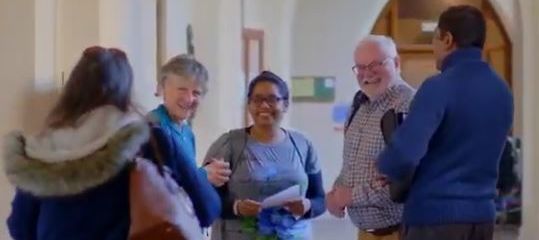 Priory Institute Open Day 18th May
9:30am, Saturday, May 18th, 2019
2:30pm, Saturday, May 18th, 2019
The Priory Institute, Tallaght Village, D24
Is this for you? Why not join us on May 18th and see.
Take the opportunity to visit and learn about what it would be be like to study with us during Open Day this May. Come and meet with teaching staff and students, see how our online learning platform works and sit in on a lecture on scripture along with current students. We will be available to answer all of your questions about student life here throughout the day and all are welcome to join us to talk theology over soup and rolls at lunch time.
This will be an enjoyable day for anyone interested in theology - whatever you decide to do​.
We would be delighted if you could spread the word to your friends and anyone else you think may be interested.
Register your interest now by selecting the button at the bottom of this page or please call or email us with any questions.
Parking is free and we are situated close to the M50, here's information about how to get here.
Date
18th May 2019 9:30am 2:30pm
Cost
Free of charge
More Information
Email: [email protected]
Tel: +353 (0)1 4048124.
All are welcome
If you would like to come please reserve a place (so we'll have enough soup to go round on the day!)