What Our Students Say
Kevin O'Driscoll
Student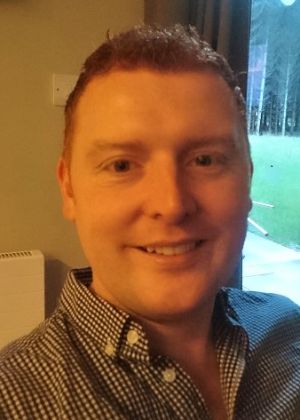 "I have found it has begun a very positive change in me as a person, in how I view the world and everyone in it."
A few years ago I decided I wanted a greater understanding of my faith. It began a wonderful journey which brought me to a deep love of our faith. At the beginning I was biased towards many ways of thinking, closing my mind and ears to areas that conflicted with my own views, or areas that challenged me. Discussions with an atheist friend helped to pick holes in my biases and when I recently became a father, I decided I wanted to have a deeper understanding of the faith to pass on to my children as they grow up.
I saw an advertisement to study theology through distance learning with the Priory Institute. I was a little apprehensive about it at first as I didn't know if I could balance my studies with my career and my family life, especially as our first son was only 10 months old at the time. From the moment I began studying I knew I had made the right choice.
Philosophy helped to open my mind and my thinking, studying the history of the Church gave me a deeper appreciation for it, and I was faced with the challenging areas that I had previously disregarded, but I now had to study both sides of every position and it has deepened my understanding not just of God, but of humanity and our role and duty in society.
I will not say that it is all plain sailing, as discipline is required, but the tutors and the recommended study timetables are a great help to stay on track and not get overwhelmed by study loads. The tutors are not there to catch us out, but are there to guide us through our studies and help us to deepen our understanding. The course texts are excellent and draw from the teachings of the great Church doctors and the great philosophers and offer a well rounded teaching of Theology.
The weeks leading up to assignments and exams can become a little pressurised trying to balance everything but it is well worth it in the end and the help from tutors along the way makes it a lot easier.
It is not about exam results or assignment grades, but rather, it is about deepening our understanding of God, of who we are and why we are here and I have found it has begun a very positive change in me as a person, in how I view the world and everyone in it. Choosing to study theology is one of the best decisions I have made and I would encourage anyone that is interested to sign up.