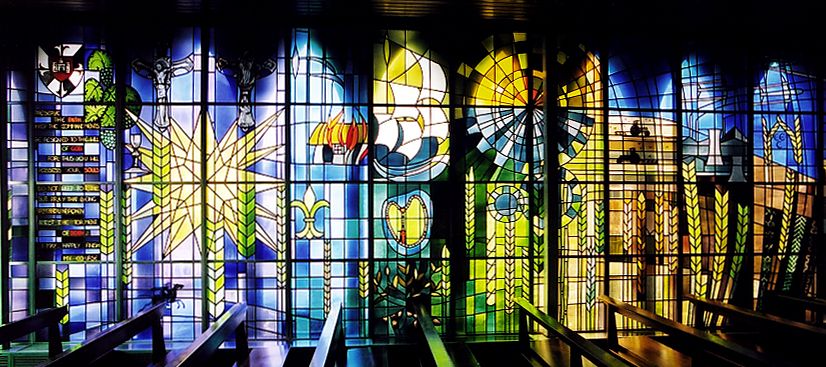 Make a Gift to the Priory Institute
Sometimes it is worthwhile to stand back and reflect on why we are here and how our lives should be conducted. As part of the Dominican tradition, the Priory Institute is playing an important role in helping people explore their faith and relationships by providing a supportive community in which students can work and learn, and so contributes to local and global society. You can help us achieve this mission through making a donation to the Institute.
The Priory Institute is continually developing and upgrading its facilities and services. Donations, however big or small, help make our work possible. We would very much appreciate your help.
The Priory Institute is an established independent charity. Our Charity Registered Charity Number is : 20062279 and CHY Number Is: 16963.
The tax-efficient way of making gifts in the Republic of Ireland is as follows:
Make cheques payable to The Priory Institute, Tallaght.
Payments of €250 or more are tax deductible.
Under arrangements as of 1st January 2013, the Priory Institute can claim the tax paid on your gift of 31% regardless if you are a PAYE or self assessed taxpayer.
Companies can still claim their donations as an allowable expense.
Find more information on tax efficient giving here.
Leaving a Legacy to the Priory Institute
When you remember the Priory Institute in your will, however big or small the amount, you're helping students from all backgrounds to access a sound theological education in the Dominican tradition and you are supporting our mission for succeeding generations.
A straightforward legacy can be made either by will or by codicil and we would be delighted to provide a suggested wording to ensure that your gift can be efficiently transferred to the Priory Institute. We recommend that you always consult your solicitor who will be able to advise you in light of your own particular circumstances.
If you are considering making a provision for the Institute in your will, after you have safeguarded the security of your family and loved ones, we are very grateful. Your will is a private document but if you choose to inform us of your intentions, that gives us the opportunity to thank you for your support and keep you informed about developments in the Institute. Any information you provide will be treated in the strictest confidence and is not binding in any way. Even if you are only at the very early stages of planning, we would be very happy to answer any questions you might have.
If you are considering a gift, or if you would like more information about how your legacy can make a difference you may contact the Director of the Priory Institute directly:
Revd John Littleton
Director
The Priory Institute
Tallaght Village
Dublin
D24 W410
Phone: +353 (0)1 404 8128 (Direct line)
Email: [email protected]