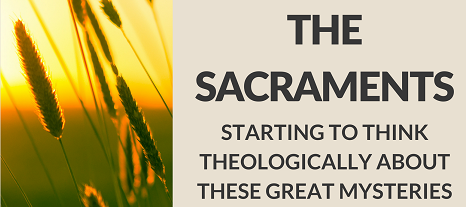 Online Summer School 2017
The Sacraments – Starting To Think Theologically About These Great Mysteries
This summer we are offering a two week online Summer School for those who are interested in exploring the theology behind the sacraments. The course is very flexible as it is delivered entirely online and is available to start on July 10 or August 14. No previous knowledge of theology is required.
Fr Liam Walsh, O.P.
was born in New York and grew up in Cork, where he joined the Irish Province of the Dominicans. He studied theology in Dominican houses of study in France and Rome. He has taught theology in Ireland, Rome and at the University of Fribourg in Switzerland. His writing has been mostly in the area of sacramental theology, and also on various aspects of the thought of Thomas Aquinas.
Schedule
This course is offered to those who are interested in exploring the mysteries of the sacraments and no previous knowledge of theology is required.
Lecture 1. A day in the life of the early Church
Lecture 2. Searching the Scriptures about what the Church does
Lecture 3. What the Fathers of the Church say about Sacraments
Lecture 4. The Seven Sacraments in the Roman Rite
Lecture 5. Theologians Thinking about Sacraments
Lecture 6. Church Teaching about Sacraments
Lecture 7. The Second Vatican Council and Sacraments
Lecture 8. The Eucharist today
Lecture 9. The Sacraments of Initiation and Ordination today
Lecture 10. Sacraments for life in the time of waiting: Marriage, Reconciliation, Anointing of the Sick,
Please scroll down to the bottom of this page to register.
Dates
The same course will be offered at two different times over the summer
2 weeks, 10 July – 24 July
2 weeks, 14 August – 28 August
Registration must be complete two working days before the course is due to begin i.e. 6th July and 10th August.
Course Delivery
This summer school course is offered entirely online, students can attend one video lecture per week day. Lectures are available cumulatively as the course progresses. Students are invited to interact on our eLearning platform.
Cost
€100, €75 Unwaged
More Information
Email: summer.school@prioryinstitute.com
Tel: +353 (0)1 4048132.
All are welcome