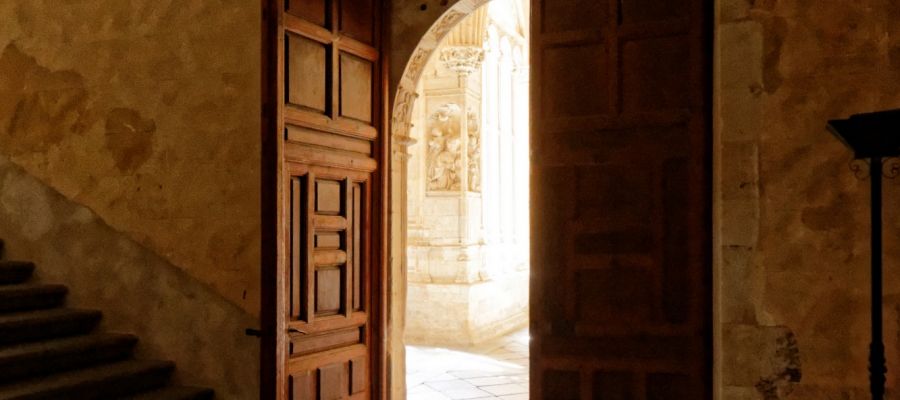 A Different Counselling Perspective; How to Offer Hope and Healing through Psychotherapy and Christian Spirituality
The Priory Institute, Tallaght Village, D24
We are holding three Saturday seminars from 10.00am - 3.15pm on May 13th, June 17th and September 16th.
Different topics are addressed on each day offering insights and testimonies from Psychiatry, Psychotherapy, Spirituality and Christian faith.
For Registration, scroll down and click the button at the bottom of this page.
Stress, Anxiety and Depression
Saturday May 13
The morning sessions will offer insights from a therapeutic perspective by Professor of Psychiatry, Kieran Murphy and psychotherapist Noel Power and the afternoon session by Fr Donagh O'Shea who will explain how Christian Meditation can help cope with these problems as well as engaging participants in a practical experience of meditation.
Addiction
Saturday June 17
The morning sessions will offer insights from a therapeutic perspective by Professor Kieran Murphy and Noel Power. In the afternoon, Fr Adrian Crowley of the Cenacolo Community will discuss the role of spirituality and faith in helping reforming drug addicts come to healing and a sense of their dignity.
Loss, Grief and Bereavement
Saturday, September 16th
Professor Kieran Murphy and Noel Power will address the topic in the morning with insights from Psychiatry and Psychotherapy. Mr Brian Nolan from the Hospice Foundation, a former hospital chaplain will offer reflections in the afternoon session on how he helped people and their families to face challenges, deal with difficulties and come to terms with trauma, dying, death and bereavement.
An opportunity for questions and discussion will be part of all sessions. All are welcome to each of the sessions.
The day will include coffee in the morning and a light lunch.
Format of the Day
10.00am: Welcome and Introduction
10.15am-11.15am: Workshop 1
11.15am-11.45am: Coffee Break
11.45am-12.45pm: Workshop 2
12.45pm-2.00pm: Lunch
2.00pm-3.00pm: Workshop 3
3.00-3.15pm: Closing and departure
Course Leaders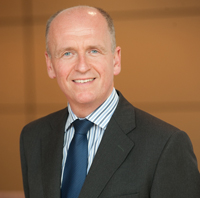 Prof. Kieran Murphy
Professor Kieran Murphy, Professor of Psychiatry at the Royal College of Surgeons in Ireland and Consultant Psychiatrist in Beaumont Hospital, will speak at all three workshops on the topic of Psychiatry and Healing.
After initially training in Medicine, he has worked as a psychiatrist for over 25 years. In addition, he has trained as both a psychoanalyst and a spiritual director He is particularly interested in the body-mind-spirit interface and how the combination of these three dimensions can contribute to healing.
Noel Power
Noel Power will speak at all three workshops on the topic of Psychotherapy and healing. Noel worked at the Alcohol Treatment Unit at Baggot Street Community Hospital from 1989 to 2015. He facilitated group psychotherapy for addicted clients and their families and provided counselling and psychotherapy on a one to one basis. Noel also has a background in Clinical Pastoral Education and has worked with clients at the 'Richmond Fellowship in London, and with clients in hospitals in Ireland and the Philippines.
Bryan Nolan
Bryan Nolan, communications and development coordinator with the Irish Hospice Foundation will speak at the September workshop on "The Place of Spirituality in coping with loss and bereavement."
For almost twenty years Bryan worked as a chaplain delivering pastoral care in both the Rotunda and Beaumont Hospitals where he helped patients and their families to face challenges, deal with difficulties and come to terms with trauma, dying, death and bereavement. He is especially interested in the areas of staff support, education and the place of spirituality in helping people at end of life
Fr Adrian Crowley
Fr Adrian Crowley a priest of the Dublin diocese and spiritual director of the Community Cenacolo, Knock, will speak at the second workshop on June, 17th on the topic of "Coping with Addictions: a testimony of faith from the Cenacolo Community."
Community Cenacolo is an organisation which provides a free, fully residential programme to help people suffering from addiction to change their lives. The Community was founded by an Italian nun, Mother Elvira Petrozzi, in 1983. Today there are houses worldwide with over 2,000 men and women in the programme. The philosophy of the community does not use methadone but encourages community members to face up to their difficulties. They discover a God who loves them, learn to accept a simple lifestyle and rediscover the gifts of work, friendship and of faith in the Word of God. Fr Adrian has been a missionary for the community since 2004 and is the founder of the community in Lima, Peru and in Liberia and will establish the community in the Phillipines next year.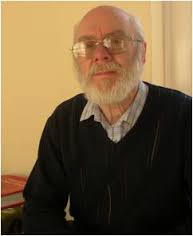 Fr Donagh O'Shea
Fr Donagh O'Shea, director of the Dominican Retreat Centre, Tallaght will speak at the May workshop on the topic of "Christian Meditation and healing from Stress and Anxiety." This session will include a practical component where participants will engage in Christian Meditation
The Dominican Retreat Centre, Tallaght Village, Dublin 24, provides programmes, retreats and services in the area of spirituality including Courses on Mysticism, Mindfulness and Christian meditation.
Donagh is the author of Take Nothing for the Journey: Meditations on Time and Place (1990), In a Fitful Light: Conversations on Christian Living (1994), I Remember your Name in the Night: Thinking about Death (1997), The Way of the Cross (2003), and Faith Questions: Searching for Meaning and Hope (2013). His website is: www.goodnews.ie
Getting to the Priory Institute
You can find the Priory Institute on Google Maps here.
If you travel by Luas to The Square, Tallaght, you will find the directions to The Priory here.
If you travel by bus to Tallaght Village (e.g. nos. 27 or 65 from the city centre) you are very near the Priory. See the bus stops here.
To get into the Priory Institute, face the church from the Main Street in Tallaght Village (opposite The Foxes Covert pub), go round the left of the church and up the path to the white door.
Workshop Fee
€40 per workshop (€20 unwaged).
More Information
Email: enquiries@prioryinstitute.com
Tel: +353 (0)1 4048132.